Published Work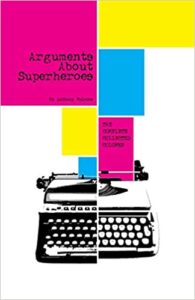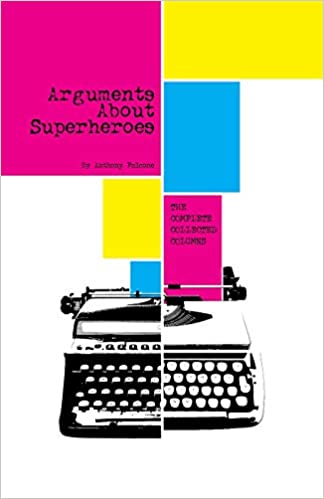 Arguments About Superheroes
Sometimes controversial, but always entertaining, Anthony Falcone is an Amazon best-selling author and columnist for the award-winning website www.comicbookdaily.com. Over the past five years he has written the opinion column Whosoever Holds This Hammer and discussed topics such as the rise of digital comics, silly costumes, comic book grading, and stupid stories that make lots of money. This edition comprises The Complete Works, Volumes 1-5. If you have ever visited a comic book shop and debated who was faster, Superman or the Flash, or if you ever argued about why Spider-Man needs a car then this is the book for you.
Order online: Amazon
---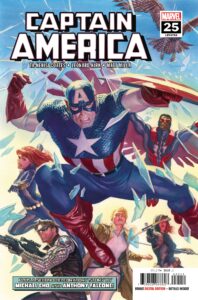 Captain America #25
To rescue the Daughters of Liberty trapped in Madripoor, Captain America and his closest allies marshal their forces – but waiting in the wings for them is the reborn Red Skull! Plus, the debut of the all-new Agent 13!
PLUS: A second celebratory story by Michael Cho and Anthony Falcone!
Available November 18 | Diamond code SEP200632 | $4.99 USD.
---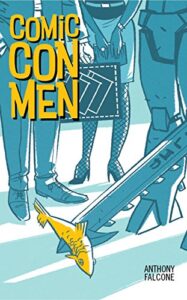 Comic Con Men
The Big 5 are the most expensive comic books in the world:
Action Comics #1,
Detective Comics #1,
Amazing Fantasy #15,
Superman #1,
and Marvel Comics #1.
And not only were these the most valuable comics ever, but the Fish had the best copies ever known. To the right buyers, these books could be worth millions.
Now all Jimmy had to do was put a team together.
Comic Con Men is Amazon Best-Selling author Anthony Falcone's (Northguard, Here There Be Monsters) electric heist novel, featuring cover-work by Ramon Perez (The Amazing Spider-Man, Hawkeye).
Order online: Amazon
---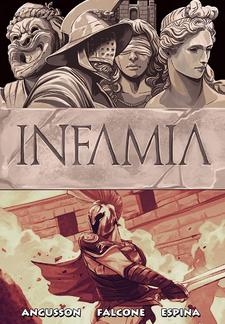 Infamia
Before Rome was an empire, it was a city and a people born from legend. The Roman kings began a legacy of triumph and conquest that would last for centuries. However, as they grew in power, the priests of the city realized the danger of their tyranny. Members of the secretive Cult of Angerona dedicated their lives to serve as the city's protectors. Men and women from the underbelly of Roman society were enlisted to be their agents. The best of them formed an elite team that could go where soldiers could not and citizens dared not. These Infamia were the very people that society had turned its back on: actors, gladiators, prostitutes, and gamblers. They would operate, unseen and unthanked, to fend off the forces which threatened Rome. The first Infamia predate the Republic. With each new threat, a team emerges from the shadows to do what the great and the good cannot.
Caliber, 2019, 108 pages, $19.99 USD
Order online: Amazon
---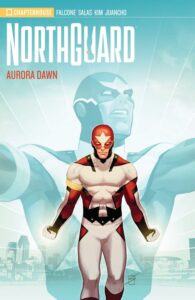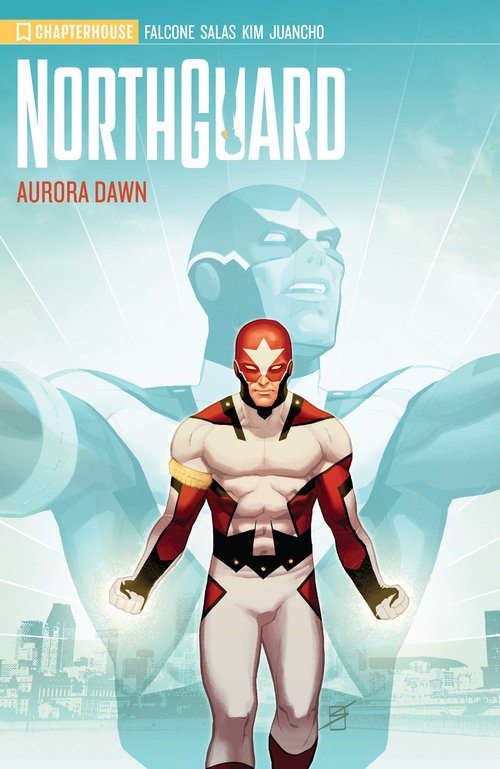 Northguard Season 1: Aurora Dawn
Leaping from the pages of Captain Canuck comes Northguard, Canada's newest super-hero! His first mission: Track down The Aurora Dawn, a mysterious cult hoping to bring about the end of the world! Chapterhouse Comics' Captain Canuck reboot has garnered praise and critical acclaim, now see our take on another classic Canadian superhero, Marc Shainblum and Gabriel Morrisette's Northguard! This volume collects the first four issues of the fan-favorite series and includes never before seen content!
Chapterhouse, $14.99 USD
Order online: Amazon
---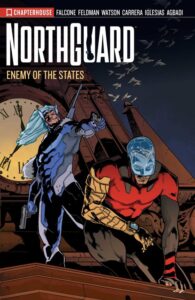 Northguard Season 2: Enemy of the States
The fan favourite super-spy returns! Still reeling from the events in Captain Canuck, Phil Wise is struggling to adapt to civilian life. But when Phil is marked for death by the deadly assassin Wolf, Northguard is thrust back into action!
Order online: Amazon
---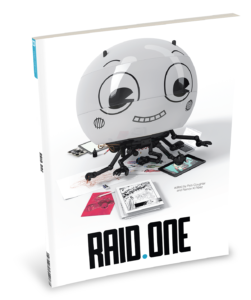 RAID ONE
RAID ONE is volume one in annual stand-alone anthology series showcasing the talents of RAID. With stories by Taran Chadra, Scott Hepburn, Ian Herring, Irma Kniivila, Nimit Malavia, Francis Manapul, Ramón K Pérez, Gibson Quarter, Gabe Sapienza, Marcus To, Eric Vedder, Joe Vriens, Tri Vuong, & Tonci Zonjic, with friends Jukie Chan, Daniel Macintyre, and Kyle James Smith. Featuring an enjoyable array of genres: Sci-fi, Fantasy, Humour, Adventure, and aimed at Teen+ audience, it is the RAID creative doing what they do best.
RAID Studio, 128 pages, $20
Order online: RAID
---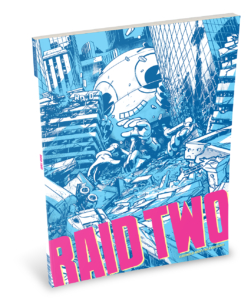 RAID TWO
RAID TWO, our follow up to our aptly named RAID ONE, is HERE! Coming in at a giant 144 full pages it showcases all-new and original content by RAID creators and colleagues. Featuring work by Kalman Andrasofszky, Sheldon Carter, Taran Chadha, Willow Dawson, Anthony Falcone, Ian Herring, Joe Infurnari, Irma Kniivila, Nimit Malavia, Rachel Matile (RHYMEwithRACHEL), Ramón K Pérez, Gabe Sapienza, Gibson Quarter, Kyle J Smith, Cameron Stewart, Mike Valiquette, Eric Vedder, Joe Vriens (JOVERINE), and Tri Vuong!
RAID Studio, 144 pages, $20
Order online: RAID
---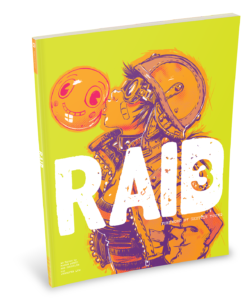 RAID 3
RAID 3 rolls into town at a whopping 160 full pages! Showcasing all-new and original content by Michele SassyK, Gabe Sapienza, Kyle J Smith, Andrew Healey, Danesh Mohiuddin, Danny Zabbal, Joe Infurnari, Ben Shannon, Dax Gordine, Kalman Andrasofszky, Chad Nolan, Eric Vedder, Sheldon Carter, Anthony Falcone, Gibson Quarter, Marcus To, and Ramón K Pérez, all wrapped up nicely in an original cover by the amazing Joverine!
RAID Studio, 160 pages, $25
Order online: RAID