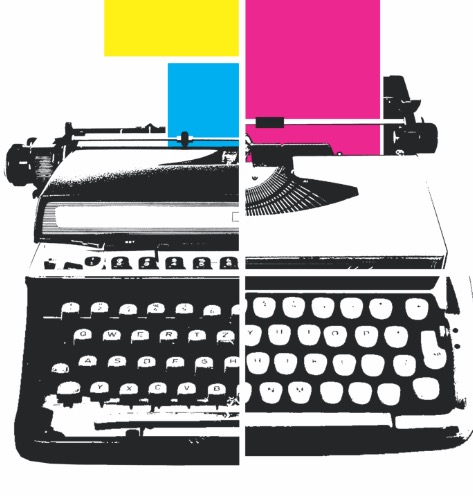 The Falcone Report
It's the end of March already! Congrats on making it through a quarter of 2021. I hope that wherever you are in the world the vaccine rollout is progressing and that you are able to take heart at we are now at the beginning of the end of this pandemic.
This past month I've been writing more of the novel, but as it would be boring to just keep telling you about that I also want to let you know about something else I've been working on.


One of my interests is examining productivity and procrastination. Specifically, creative productivity and procrastination. Years of discussing this topic with peers, conducting workshops, and appearing on panels have led to me finally writing another non-fiction book: Do the Thing.


Do. The. Thing. When you strip away everything else, every bit of advice you've received or will ever receive, this is what you're left with. Just do the thing. Your thing might be writing, or drawing, or exercise, or practicing a musical instrument. It doesn't matter what your thing is. It matters that you do it.
I've been writing professionally for several years, but even before that, I was fascinated by two sides of the same coin: procrastination and productivity. I've read book after book on the subject and a multitude of tomes explain why you procrastinate (and give tips and tricks for changing) or how to be productive (and give you tips and tricks for success). Mostly they're b.s.
And not because the tips aren't good, or because they didn't work for some wunderkind who built an empire off of social media, but because they gloss over the most important part of success: doing the thing. You need to do the thing to have a completed thing. And once you complete a thing you can get paid for that thing, or move on to the next thing (which will be better).
Stillwater Vol 1. By Zdarsky, Perez, and Spicer.
The first volume of the hit series Stillwater is now available. A banger of a horror series, it asks the question: what happens in a town where no one ever dies? Horror is actually pretty tricky to pull off in comics. It relies on playing with atmosphere and pacing and both of these can be hard to distill into monthly bite-sized chunks. I read this all in one sitting and I'd recommend you do the same….with the lights on.
Plus my studio-mate Ramon has the added an optional signature or remarque for the discerning customer. You can grab yourself a copy here.
Junior Citizens by Ian Herring and Daniel McIntyre.
Do you like stories about space? With simian astronauts and corporate overlords? Then join Citizen Natasha on her first day on the job and see disaster, and hilarity, ensue.
Can't get enough newsletters? We have got you covered! You can now subscribe to the RAID Studio newsletter and get all the news about the doings-a-transpiring over at RAID. Check it out here.
This month on Storybeater
Andrew and I take a deep, deep dive into the hit Disney+ series, Wandavision. What made this story click with so many viewers and what does it say about the future of the Marvel Cinematic Universe.
Hey, it's March and you survived March 15
th
! Great for you! Do you know who didn't survive? Julius Caesar. If you are wondering more about the secret history of Rome then check out Infamia, written by Daniel Angusson and me with art by Santiago Espina. You can find it on Amazon U.S., Amazon Canada.
You can buy a paperback copy if you wish but there is a big sale on the Kindle version right now.
Generally attributed to the Caffe Casoni in Florence, Italy, the Negroni was invented when Count Camillo Negroni wanted to make his favourite drink, the Americano, a little
piu
forte. So, the soda water was swapped out for gin and a new drink was born.
The cocktail is a perfect mix of bitter and sweet and it reminds me of summer, patios, and Italy.
Hemmingway once said of the Negroni "The bitters are excellent for your liver, the gin is bad for you. They balance each other out."
Please keep the suggestions coming: let me know here. Until next time faithful readers!